What is Physical Therapy?
Physical therapy can relieve stress and help the body function without pain. Our physical therapists are trained to identify deficiencies in the biomechanics of the body, and can target specific areas of weakness in the way your body works.
What should you expect form Physical Therapy?
Our physical therapists are knowledgeable about surgical procedures and treatment goals, and will tailor their efforts to improve your well-being, based on your body's limitations after surgery or an injury. We'll work
closely with you to help restore your activity, strength and motion, which may involve teaching you specific exercises, stretches and techniques and using specialized equipment to address problems.
Please refer to our Insurance section for more information on Physical Therapy coverage.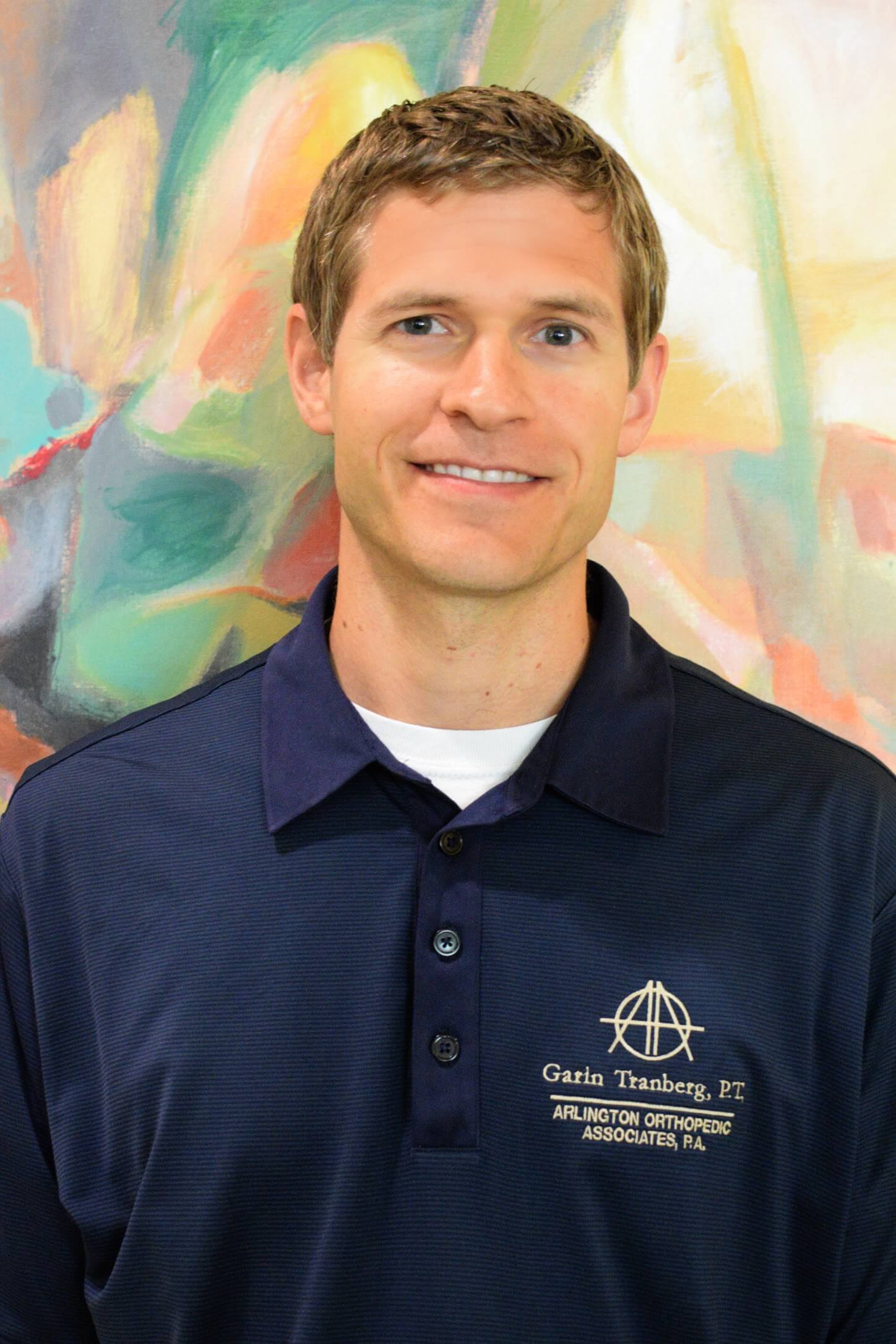 Garin Tranberg PT, DPT, OCS
I have been practicing for 10 Years. I have been with AOA for 8.5 of those years.
I am a Board-Certified Clinical Specialist in Orthopedic Physical Therapy (OCS)
My areas of interest as Joint Replacements, Shoulder, Knee, Knee Braces (ACL and Unloaders), and Manual Therapy. I am in progress of earning my Certified Orthopedic Manual Therapist certification. I play Basketball, Soccer, Tennis and spend my time with my family, traveling, and cheering for my teams the Green Bay Packers and the TCU Horned Frogs.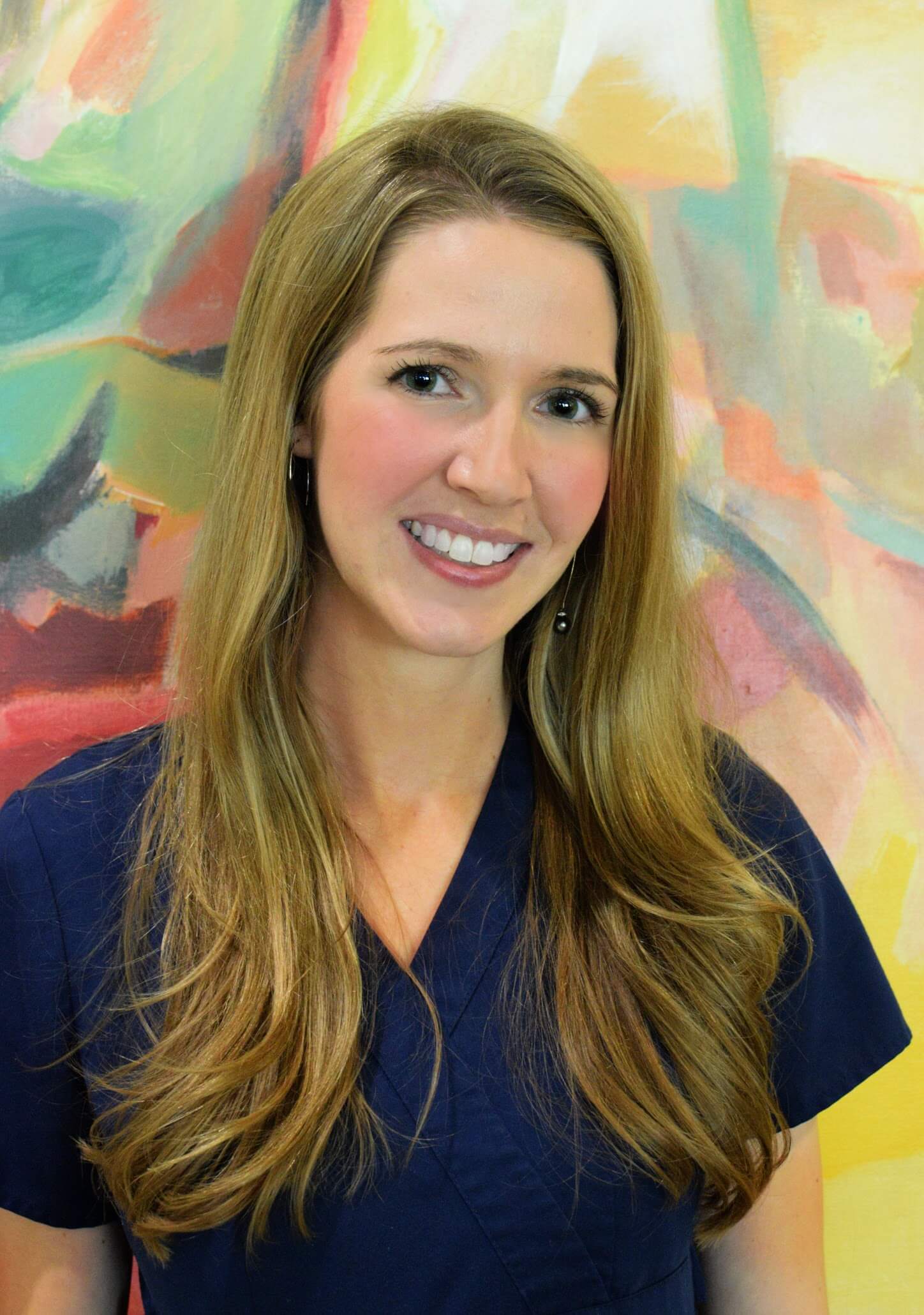 Brittany Pisors, MOT, OTR
I graduated from Milligan College in East Tennessee with a Master of Science degree in occupational therapy. I have been in practice for 8 years, initially working in the Chicago area in an outpatient hand therapy clinic. I have been with Arlington Orthopedic Associates, P.A. since 2011 when I moved to Texas. I specialize in hand, wrist, elbow, and shoulder/upper quadrant rehabilitation. I especially enjoy fabricating custom orthotics.
My hometown is Morton, Illinois- also known as the Pumpkin Capital of the World. Some of my favorite things include: hanging out with my husband and kids, hiking, traveling, and yoga.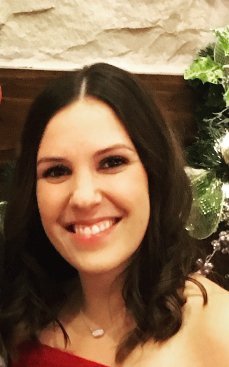 I have been in practice for 2 years, graduating from the University of Tennessee Health Science Center in 2016. Through my clinic rotations, I found that my passion is in outpatient orthopedics and the treatment of hands and upper extremity injuries. I played volleyball and was a swimmer from an early age and continue to be an avid snowboarder. My interest is in treating and becoming more involved in upper extremity screening and treatment of injuries in athletes.
I love being outdoors and playing with my dogs. I am not a fan of Texas summers and prefer to either be in the pool or somewhere in the mountains of Colorado. I have grown up snowboarding and love to go as often as possible. I am also learning to love the ranch life since I married into a ranching family.