AOA Institutes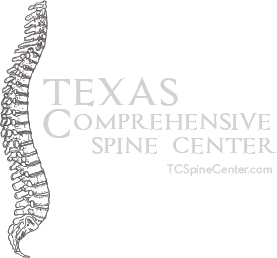 Texas Comprehensive Spine Center
http://tcspinecenter.com/
Founded in 2004 as a Center of Excellence within Arlington Orthopedic Associates, the Texas Comprehensive Spine Center (TCSC) meets the spine care needs of patients in the Dallas-Fort Worth area.
The Center combines services for ease and convenience, while simultaneously providing the most advanced spine care for patients. With interdisciplinary cooperation between surgeons, physical therapists, pain management physicians, hospitals and imaging centers, the TCSC delivers the most advanced evidence-based care for patients with spinal afflictions.
AOA Hand Surgery Institute
Founded in 2017 the AOA Hand Surgery Institute is committed to providing the most advanced, best possible outcome, evidence based medicine available from the fingertips through the elbow. The team focuses on personalized patient experiences with empathetic providers that give entirely of themselves to make sure patients are well informed and fully involved in a transparent decision-making process on how to proceed.
Joint Institute of North Texas
http://www.jointinstituteofnorthtexas.com
The Joint Institute of North Texas has physicians on staff who have specialized expertise in joint care including hips, knees and shoulders. Our doctors have been educated and trained in some of the most prestigious medical institutions in the world. Many of them have contributed research and articles to major medical journals, and have served as team physicians to a variety of professional and high school sports organizations.
Our team approach to health care ranges from treating shin splints and hip arthritis to full knee treatment or hip replacements. No matter what level of joint care is needed, our team of healthcare professionals puts emphasis on patient education. That means spending time with each patient so that they understand diagnostic testing, surgical and non-surgical treatment options available, and rehabilitation needed to reach the best possible outcome.