ELBOW SURGERY IN DALLAS/ FORT WORTH
When other therapies have failed, elbow surgery may be an option. Tennis elbow, rheumatoid arthritis, and other unpleasant elbow disorders may all be treated with surgery to alleviate pain and restore function.
Injuries to the elbow may range from a simple fracture to a more severe condition like arthritis, and AOA Orthopedic Specialists has a team of surgeons that can help you get back to a better state.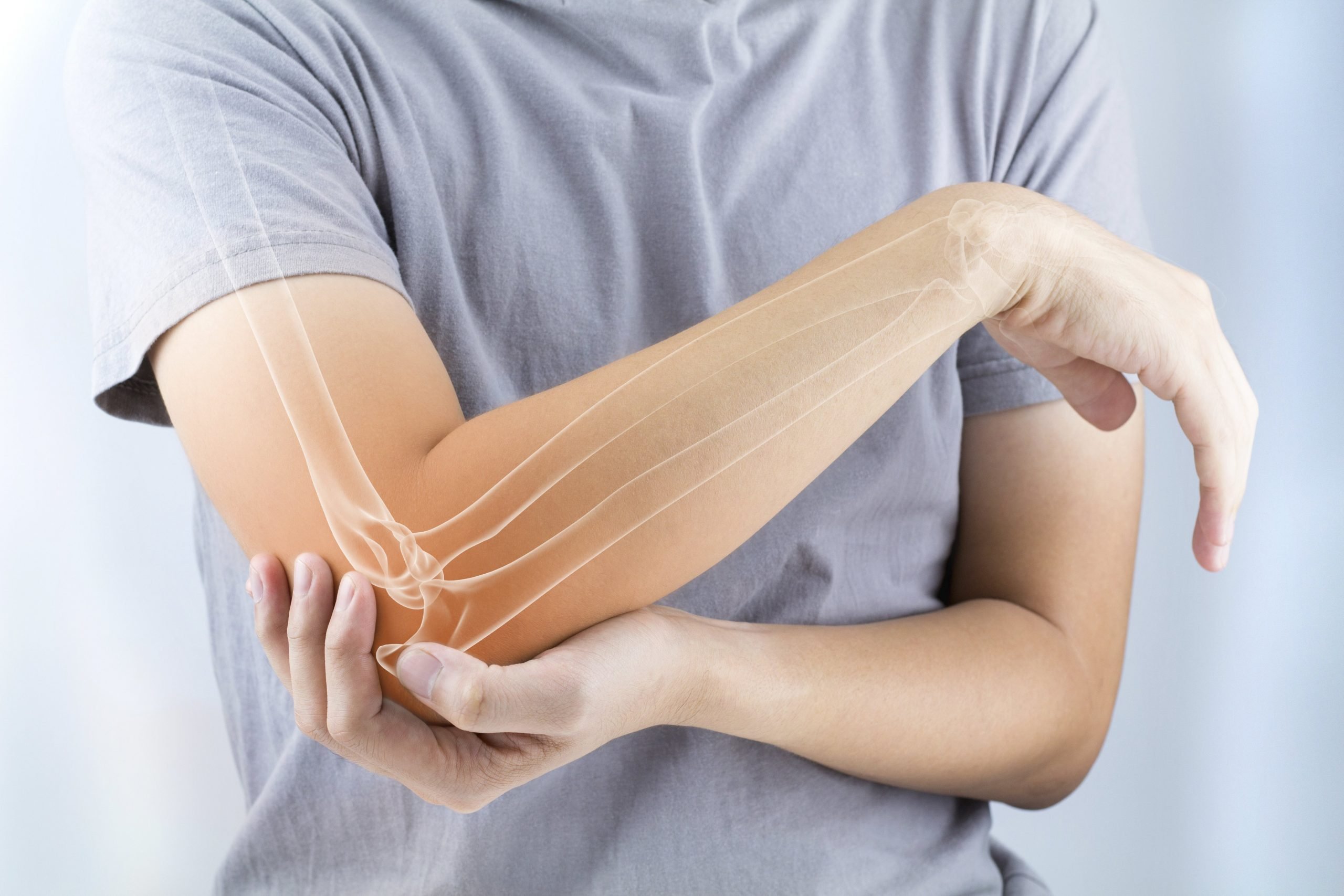 TYPES OF ELBOW SURGERIES WE PERFORM
In most cases, elbow surgery may be performed as an outpatient treatment, meaning that the patient does not need to spend the night in the hospital afterward. Surgery may alleviate the symptoms of a variety of elbow disorders. Elbow surgery may take a variety of forms.
Ulnar collateral ligament (UCL) repair: Repair the ulnar collateral ligament (UCL): The UCL helps keep the ulna and humerus in line during movement. During surgery, a tendon graft replaces the damaged UCL.
Elbow Fracture Repair: A force like a fall or an elbow dislocation might cause an elbow fracture to the repaired elbow. As a result of the misalignment of multiple fractures, surgery happens to correct the damage and remove any loose material from the elbow joint.
Bone spur removal: osteophytes, or bone spurs, may develop at the back of the elbow, resulting in discomfort and a limited ability to move the arm in all directions. Surgery is the best method to deal with these bone spurts.
Surgery for bursitis: Bursas are little pouches that protect the olecranon bone, the elbow's pointed bone, from the skin by providing a buffer between the bone and the skin. The bursa expands with fluid when inflamed or infected, resulting in discomfort. It is possible to remove the bursa surgically.
Surgery for arthritis: In arthritis, the cartilage that cushions bones wear away or is destroyed, resulting in pain and stiffness. Remove loose bodies and degenerative tissue using minimally invasive techniques such as arthroscopy. An elbow joint replacement may be the best choice in certain circumstances.
REASONS FOR ELBOW SURGERY
Non-surgical therapy for most elbow disorders is effective. Recommendation of orthopedic elbow surgery happen if other treatments such as medication, time, and physical therapy do not alleviate your symptoms:
arthritis

a broken bone, dislocation, or other traumatizing incidents

Sportsmen's elbow, golfer's elbow, and different overuse strains and injuries

a tear in the ulnar collateral ligament

spurs on bones

bursitis

Entrapment of the ulnar nerve
Do YOU NEED ELBOW SURGERY IN DALLAS / FORT WORTH ?
Please get in touch with us immediately so we can help you reclaim your life and get back on your feet. We are here for you at any hour of the day or night, even on weekends and holidays. No matter what time of day or night it is, whether it is a weekend or a holiday, our schedulers are always accessible to help.
Our multiple Dallas Fort-Worth Metroplex sites, including our corporate headquarters, accept appointments Monday through Friday. 
FREQUENTLY ASKED QUESTIONS REGARDING SURGERY IN THE ELBOW
What can you not do after elbow surgery?
As part of their recovery, patients must refrain from utilizing the affected arm and limit their physical activity to light squatting and stretching. In the early stages of treatment, the elbow should not be bent; thus, patients should rest their arm and refrain from doing so much work.
After elbow surgery, how should I sleep?
After elbow surgery, elevating the hand in bed is essential. To achieve this, we propose sleeping on your back, elbow on the bed, hand on a cushion at your side.
What can I do to prepare for elbow surgery?
Do not consume any food or drink in the hours leading up to your procedure. Physical therapy or particular exercises may be suggested before a planned treatment to strengthen the muscles in the afflicted region. Follow the directions on the label of any medications you are taking.
Read our patient's reviews