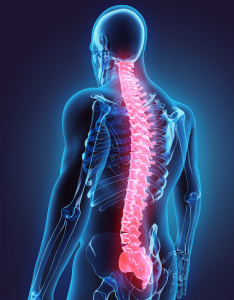 It is estimated that up to 80% of the population will experience back pain at some time in their lives. (Rubin Dl. Epidemiology and Risk Factors for Spine Pain. Neurol Clin. 2007; May;25(2):353-71)
Fortunately, many conditions can be treated non- surgically by a orthopedic spine specialist.  Spine surgeons work with international pain management specialized anesthesiologists as well as Physiatrists, the practitioners of physical medicine and rehabilitation, to reduce the expression of symptoms with oral medications, injectable medications, and lifestyle modifications.  Many spine issues can be resolved with these conservative measures so the majority of spine issues start with these treatments as well as x-rays and MRI if warranted; some symptoms are more serious than others and may advance a patient beyond conservative treatment without trying them first. If symptoms specifically indicate a need for surgical intervention, or conservative treatments fail to provide enough relief than surgery may then be considered and will be discussed.
Spinal discs are soft, compressible discs that separate the interlocking bones (vertebrae) that make up the spine. The discs act as shock absorbers for the spine, allowing it to flex, bend, and twist. Degenerative disc disease can take place throughout the spine, but it most often occurs in the discs in the lower back (lumbar region) and the neck (cervical region).