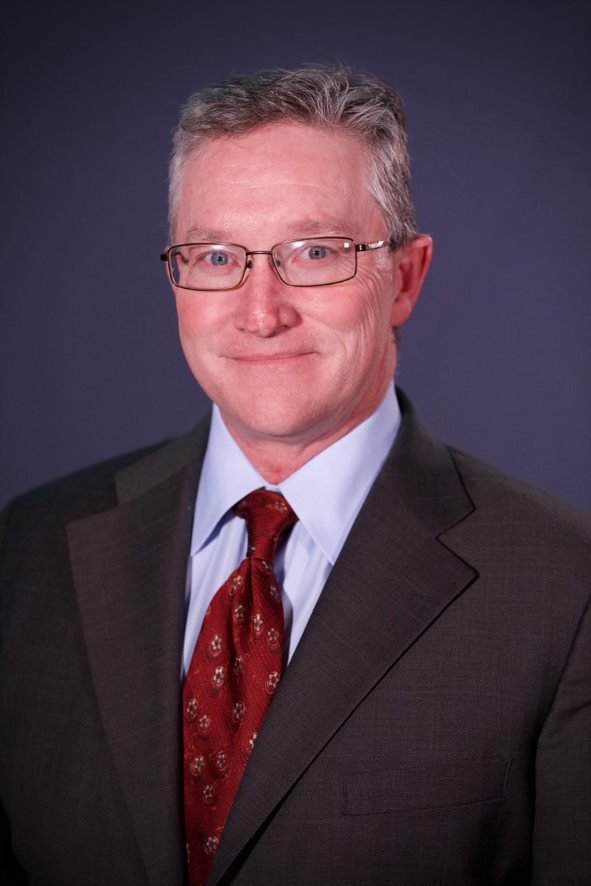 Joseph H. Kay Jr., M.D.
Hometown: Memphis, Tennessee
Childhood ambition: To be a Marine Biologist like Jacques Cousteau or to become a doctor
Favorite professional sports team: Texas Rangers & Indianapolis Colts
Favorite college team: The University of Tennessee Volunteers
Favorite sport/athletic activity to participate in: Golf, water skiing or wakeboarding, helping to coach little league baseball
Best travel memory: The Magic of Disneyworld with my family
Best med school memory: Getting my first patient during my initial hospital rotation
Favorite song: Cant Get Next To You by the Temptations
When I really need to relax I: Read
Technology device I can't live without: iPhone
Favorite TV show: It was Scrubs
Proudest moment: When I become a father
Fitness routine: Currently, playing with my kids
Favorite healthy snacks: Apples
Fondest memory: Tie between my Wedding Day and the arrival of my kids
Biggest challenge: Not eating everything that I can get my hands on!
Most people don't know I: Love the Tennessee Volunteers (just kidding, everyone that knows me knows that)
My perfect day: Any vacation day with my family

Curriculum Vitae
Joseph H. Kay, Jr., M.D. earned his undergraduate degree at the University of Tennessee and earned his medical degree at Ross University School of Medicine in Portsmouth, Dominica. Dr. Kay specializes in non-operative management of musculoskeletal disorders and injuries. His focus on sports medicine includes a special interest in golf-related injuries, rehabilitation and performance enhancement, as well as other sport-related injuries. He has extensive experience in non-operative spine disorder and pain management, including interventional procedures. His expertise in electro diagnostic medicine (EMG and nerve conduction studies) is valued for the diagnosis and treatment of nerve injuries and neuromuscular disorders.

Tennessee State Board of Medical Examiners 6/97
Texas State Board of Medical Examiners 8/95
Arkansas State Board of Medical Examiners 9/92
College: The University of Tennessee, Knoxville, Tennessee 1981-1986
Medical School: Ross University School of Medicine, Portsmouth, Dominica 1987-1991
Internship: Internal Medicine, Methodist Hospital, Memphis, Tennessee 1991-1992
Residency: The University of Texas, Southwestern Medical Center, Dallas, Texas 1992-1995 Physical Medicine and Rehabilitation
Diplomat, American board of Physical Medicine and Rehabilitation 5/96
Fellow, American Academy of Physical Medicine and Rehabilitation 10/96
Fellow, Physiatric Association of Spine, Sports, and Occupational Rehabilitation (PASSPR) 11/97
Physiatrist, Arlington Orthopaedics Associates, Arlington, Texas 7/00-present
Medical Director and Camp Physician, Camp I-Thonka-Chi, Parkland's Summer Camp for Burn Injured Children 5/93-present
Assistant Clinical Professor of Physical Medicine and Rehabilitation, The University of Texas Southwestern Medical Center, Dallas, Texas 7/97-present
Medical Director, Rehab Care Center, Arlington Medical Center, Arlington, Texas 7/00-2008
Physiatrist, Hovis Orthopaedics Clinic, Knoxville, Tennessee 7/97-6/00
Physiatric Consultant, Rehab Care Center at Lakeway Regional, Morristown, Tennessee 6/98-7/00
Advisory Board Member for The Arthritis Foundation, The Smokey Mountain Chapter, Knoxville, Tennessee 11/97-6/00
Assistant Professor of PM&R, The University of Texas, Southwestern Medical Center, Dallas, Texas 8/95-6/97
Joint Appointment in the Orthopaedic Surgery Dept. for Non-Operative Spine Care, The University of Texas, Southwestern Medical Center, Dallas, Texas 2/97-6/97
Assistant Medical Director of PM&R, Parkland Memorial Hospital, Dallas, Texas 12/95-6/97
Medical Director of PM&R, Parkland Memorial Hospital, Dallas, Texas 8/95-6/97
Physiatric Consultant, Eugene McDermott Pain Management Center, The University of Texas, Southwestern Medical Center, Dallas, Texas 8/95-6/97
Physiatric Consultant, Adult Muscular Dystrophy Clinic, The University of Texas, Southwestern Medical Center, Dallas, Texas 8/95-2/97
Chief Resident and Clinical Instructor, The University of Texas, Southwestern Medical Center, Dallas, Texas 3/94-6/95
American Academy of PM&R, Residency Program Council Representative, The University of Texas, Southwestern Medical Center, Dallas, Texas 93-94
Intern of the Year, Methodist Hospital of Memphis 91-92
View Curriculum Vitae PDF