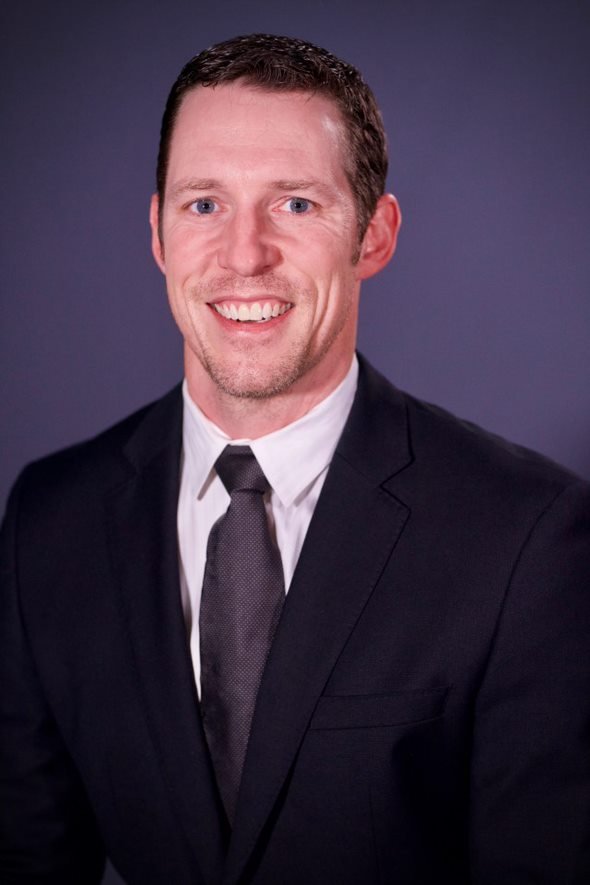 Dr. Stewart is a board-certified and fellowship-trained foot and ankle orthopedic surgeon. His interests consist of a blend of sports medicine oriented as well as trauma and hindfoot/midfoot reconstruction. He completed his fellowship in foot and ankle surgery at the Foundation Orthopedic Athletic and Reconstruction Research Fellowship in Houston in 2008 as well as another two month fellowship in Germany.
Since 2007, Dr. Stewart has volunteered as the assistant team physician for Rice Athletics and the Houston Rockets. He also treats achilles injuries and in cases that require surgery, he will perform minimally invasive incisions for faster healing time.
As a native of Fort Worth, he spends his free time hosting cookouts with his family and friend.
Education & Training
2008
AO Fellowship Dresden, Germany
Two month fellowship with Dr. Zwipp/ Rammelt
Focus on lower extremity trauma and posttraumatic reconstruction
2007-2008
Foundation Orthopedic Athletic and Reconstr. Research Houston, TX
Fellowship in Foot and Ankle Surgery
Director: Thomas O. Clanton M.D.
Contact: 713-799-2429
2002-2007
Scott and White Hospital Temple, TX
Orthopaedic Surgery Residency Program
Chairman: Robert A. Probe M.D.
Contact: 254-724-6734
1998-2002
UT Southwestern Medical School Dallas, TX
Degree: Medical Doctorate
Honors: Alpha Omega Alpha
1994-1998
Texas A&M University College Station, TX
Degree: Bachelor of Science in Biomedical Science
Honors: Summa Cum Laude
Employment History
2011-present
Arlington Orthopedic Associates, P.A. Mansfield, TX
Specialty: Foot and Ankle and Lower Extremity Reconstruction
2008 – 2011
UNT Health Science Center Fort Worth, TX
Assistant Professor in Orthopedic Surgery
Specialty: Foot and Ankle and Lower Extremity Reconstruction
Chairman: David M Lichtman M.D
Research
2007- present
Foundation Orthopedic Athletic and Reconstr. Research
Chapter for Foot and Ankle Complications by Mark Brinker

Under the direction of William McGarvey
Review of Literature and past practice in training exams to provide an outline overview
Under Review

2007- present
Foundation Orthopedic Athletic and Reconstr. Research
Review of Complications of Ankle Fusions

Review of Literature 1945-2007 of ankle fusion complications
Submitting for publication

2005-present
Shriner's Hospital Houston, TX
Effect Of Lateral Column Lengthening and Medial Column Stabilization on Foot Pressures in Cerebral Palsy

Analyzing foot pressures after surgery for pes planovalgus deformity and comparing to pre-operative foot pressures
Podium presentation at AAOS
Submitting for publication

2003-present
Scott and White Hospital
Temple, TX
Proteomic Analysis of Osteoporotic Vertebral Body Bone in Humans

Obtain fresh bone samples and determine qualitative and quantitative differences in proteins in normal and osteoporotic vertebral bone
Sent for publication

6/97-8/98
UT Southwestern Medical Center Dallas, TX
Molecular and Cell Biology Department – Undergraduate Research Fellow

Isolation of a promoter sequence in Drosophila melanogaster for signaling apoptosis
Publications
9/07-4/08
"Association of Hindfoot Ligament Tears and Osteochondral Lesions"; Cromeens BP, Patterson R, Sheedlo HJ, Motley T, Stewart D, Fisher C, Suzuki S, Su F, Reeves RE; Foot and Ankle International, 2011
Experience
9/07-4/08
Assistant Team Physician for the Houston Rockets Houston, TX

Assist with care of professional athletes in the training room and during games

7/07-7/08
Foundation Orthopedic Athletic and Reconstr. Research
Assistant Team Physician for Rice Athletics

Game coverage for football, volleyball, basketball, soccer
Care of athletes in the training room on a weekly basis for four months
Providing physicals and examination of athletic injuries and postsurgical rehab

9/01-12/01
UT Southwestern Department of Anatomy Dallas, TX
6/99-8/99
Teaching Assistant

Assistance in the dissection and teaching of human anatomy for first year medical students
Creation of prosections for supplemental teaching

12/99-6/01
Camp Sweeney Diabetic Education Camp Gainesville, TX Medical Staff

2 summers and one Christmas holiday
Monitoring blood glucose and adjusting insulin regimens for 40 patients as well as daily pediatric clinic at each 3-week camp session
Provision of 30-minute diabetic education lectures 6 times weekly for campers
Responsible for emergency pager duty, night call to check blood glucose, and managerial duties

8/97-5/98
Texas A&M Department of Physiology College Station, TX Teaching Assistant

Attendance of junior physiology lectures and designing interactive review sessions for students to attend 3 times a week

5/96-8/96
Dr. Steven Walters DDS/OMFS Arlington, TX Surgical Assistant

First assistant in office procedures and second assistant in hospital procedures
Volunteer
2007-present
UT Houston Houston, TX
Assistant Team Physician for Rice Athletics and Houston Rockets 

Weekly training room coverage for Rice University Athletics
Game coverage for Rice University Athletics
Game coverage for Houston Rockets
Performing physicals for athletes

2006
Scott and White Hospital Temple, TX
Physician 

Sports medicine talks for personal trainers

2002-2003
Scott and White Hospital Temple, TX
Team Physician 

Care of on field injuries at high school football games

2001-2005
Scott and White Hospital Temple, TX
Physician 

Participate in high school physicals 2-3 times per year

1999
UT Southwestern Medical School Dallas, TX
Member of Welcome Committee 

Attended all interviews and set up interview lunches

1994-1997
Texas A&M Bonfire Building Crew College Station, TX
Member 

Participated 50-60 hours each fall in cutting trees and building bonfire for the rally before the Texas A&M and University of Texas football game
Other Awards
Eagle Scout, Boy Scouts of America 1993
Career interests
Reconstructive Foot and Ankle Surgery 

Interest in ilizarov and AO applications to trauma

Sports Medicine
Plan to continue practice with either professional, collegiate, or high school athletics
Trauma
Comfortable with trauma call and cases 

Would enjoy complex lower extremity trauma as well especially involving the ankle and foot

Resident Teaching
Setup Mission trips outside of the US to provide basic orthopedic care
Outside Interests
Travel
Running- completed Austin Marathon 2008
Cars
Movies