Donald Stewart, M.D.
Dr. Donald Stewart is a Board-Certified and Fellowship-Trained foot and ankle orthopedic surgeon. His interests consist of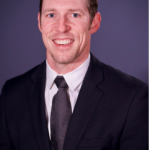 a blend of sports medicine as well as trauma and hindfoot/midfoot reconstruction. He completed his Fellowship in foot and ankle surgery at the Foundation Orthopedic Athletic and Reconstruction Research Fellowship in Houston in 2008 as well as another two month fellowship in Germany.
Since 2007, Dr. Stewart has volunteered as the assistant team physician for Rice Athletics and the Houston Rockets. He also treats achilles injuries and in cases that require surgery, he will perform minimally invasive incisions for faster healing time.
As a native of Fort Worth, he spends his free time hosting cookouts with his family and friend.
Employment
2011-present Arlington Orthopedic Associates P.A. – Arlington, TX Board Certified Orthopedic Surgery and Foot and Ankle and Lower Extremity Reconstruction – Practice Includes Subspecialty Orthopedic foot and ankle and lower extremity reconstruction. Also practice general orthopedic trauma
2008- 2011 – UNT Health Science Center – Fort Worth, TX – Assistant Professor in Orthopedic Surgery Specialty Foot and Ankle and Lower Extremity Reconstruction – Chairman: David M Lichtman M.D.
Education
2010 – Board Certified Orthopedic Surgery and Foot and Ankle Surgery
2010 – Pretoria, SouthAfrica – Advanced Taylor Spatial Frame Training – One week course for evaluation and management of complex limb salvage problems using computer assisted multiplanar external fixators
2008 – Dresden, Germany = AO Fellowship – Two month fellowship with Dr. Zwipp/ Rammelt – Focus on lower extremity trauma and posttraumatic reconstruction
2007-2008 – Houston, TX – Foundation Orthopedic Athletic and Reconstr. Research Fellowship in Foot and Ankle Surgery – Director: Thomas O. Clanton M.D. – Contact: 713-799-2429
2002-2007 – Temple, TX – Scott and White Hospital – Orthopaedic Surgery Residency Program – Chairman: Robert A. Probe M.D. – Contact: 254-724-6734
1998-2002 – Dallas, TX – UT Southwestern Medical School – Degree: Medical Doctorate – Honors: Alpha Omega Alpha
1994-1998 – College Station, TX – Texas A&M University – Degree: Bachelor of Science in Biomedical Science Honors: Summa Cum Laude
Publications
2016 – Cromeens, Stewart, et al. An Attachment-Based Description of the Medial Collateral and Spring Ligament Complexes. Foot and Ankle International. Vol36(6) 710-721.
2013 – Brinker. Review of Orthopedic Trauma. Primary author for chapter on Injuries of the Ankle and chapter on Injuries of the foot.
2012 – Chaput, Dangott, Rahm, Hitt, Stewart, Sampson. A proteomic Variation Between Osteopenic and Age-matched Control Bone Tissue. Experimental Biology and Medicine00: 1-8, 2012.
2011 – Cromeens, B; Patterson R; Sheedlo H; Motley T; Stewart D.: Association of hindfoot ligament tears and osteochondral lesions. Foot Ankle Int. 32:1164-1174, 2011.
RESEARCH UNPUBLISHED
2016
Arlington, TX – Biomechanical Study on Fixation of Syndesmotic Injuries with Ultrasound Evaluation


Sequential fixation with tightropes and internal brace
Goal is to restore rotation to normal physiology

2005
 Houston, TX – Shriner's Hospital – Effect Of Lateral Column Lengthening and Medial Column Stabilization on Foot Pressures in Cerebral Palsy


Analyzing foot pressures after surgery for pes planovalgus deformity and comparing to pre-operative foot pressures
Podium presentation at AAOS

6/97-8/98
Dallas, TX – Molecular and Cell Biology Department – Undergraduate Research Fellow


Isolation of a promoter sequence in Drosophila melanogaster for signaling apoptosis
PRESENTATIONS/ TEACHING/ SPEAKERSHIPS
2016-present
Arthrex Speaker and Laboratory Instructor


Focus on sports injuries and foot and ankle reconstruction

2014-present
Work Twice Weekly with Orthopedic Residents John Petersmith Hospital


Residents assist in clinic and operating room
Provide Grand Rounds and Lecture three times a year

2010-present
Course Instructor Smith Nephew TSF


Lecture Presentation and laboratory assistance for multiplanar external fixators/ Taylor Spatial Frames

2008-2010
AO Instructor for Synthes


Focus is on trauma reconstruction foot and ankle

2007
AAOS Podium Presentation


Effect Of Lateral Column Lengthening and Medial Column Stabilization on Foot Pressures in Cerebral Palsy
Experiences
2011-present
Baylor Orthopedic and Spine Hospital


Director of Foot and Ankle

2015-2018
TCU Athletics


Assistant Team Physician/ Orthopedic Foot and Ankle

2007-2008 – Houston, TX
Assistant Team Physician for the Houston Rockets


Assist with care of professional athletes in the training room and during games

2007-2008
Foundation Orthopedic Athletic and Reconstruction Research Assistant Team Physician for Rice Athletics


Game coverage and athletic care for football, volleyball, basketball, soccer

1999, 2001 – Dallas, TX
UT Southwestern Department of Anatomy Teaching Assistant
1999-2001 – Gainesville, TX
Camp Sweeney Diabetic Education Camp Medical Staff


Care and education of diabetic children included monitoring and adjusting daily insulin regimens and general and emergency pediatric care

1997-1998 – College Station, TX
Texas A&M Department of Physiology

1996 – Arlington, TX
Dr. Steven Walters DDS/OMFS

Volunteer
2015, 2016 Irving Marathon Orthopedic Physician
2012-present Faith In Practice
Orthopedic Medical Staff for Mission trips to Antigua Guatemala

Annual one week mission trips focused on complex foot and ankle problems

2007-2008 – Houston, TX
UT Houston
Assistant Team Physician for Rice Athletics and Houston Rockets
2006 -Temple, TX 
Scott and White Hospital Physician


Sports medicine talks for personal trainers

2002-2003 – Temple, TX
Scott and White Hospital


Team Physician local high schools

2001-2005 – Temple, TX
Scott and White Hospital Physician


Participate in high school physicals 2-3 times per year

1999 – Dallas, TX
UT Southwestern Medical School
Member of Welcome Committee


Attended all interviews and set up interview lunches

1994-1997 – College Station, TX
Texas A&M Bonfire Building Crew Member


Participated 50-60 hours each fall in cutting trees and building bonfire for the rally before the Texas A&M and University of Texas football game
Other Awards
Eagle Scout, Boy Scouts of America 1993
Career interests
Work with residents and medical students as a mentor so they may gain experience in both orthopedic and patient care
Participate in medical Mission trips outside of the US to provide basic orthopedic care; my goal is to volunteer for one trip a year.
Advance the field in Foot and Ankle sports medicine through research
SPECIALTY INTERESTS
Reconstructive Foot and Ankle Surgery

Blend of sports medicine oriented as well as trauma and hindfoot/ midfoot reconstructive
Interest in Ilizarov and AO applications to trauma

Sports Medicine

Assist with high school and collegiate athletics for foot and ankle injuries

Trauma

Complex lower extremity trauma as, especially the ankle and foot
Deformity correction
Limb salvage
PERSONAL LIFE
Place of Birth: Fort Worth, Texas 
Married May 24, 2003 to Samantha Stewart (pharmacist)
Adopted Matthew Stewart 2013
Adopted Mia Stewart 2016
Outside Interests
Travel
Running- completed Austin Marathon 2008; completed Spartan races 2011, 2012, and Trifecta 2015
Camping and Backpacking
Crossfit
Olympic Lifting
Cars
Movies
Nutritional Science and metabolic disorders
Movement disorders and how they relate to injury and rehab