Midlothian Orthopedic Office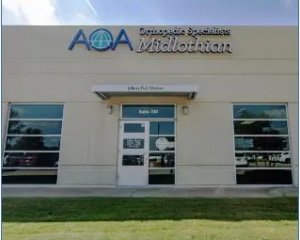 Phone: 817-375-5200
Email: info@arlingtonortho.com
Address:
1441 S Midlothian Pkwy, Suite 130
Midlothian, TX 76065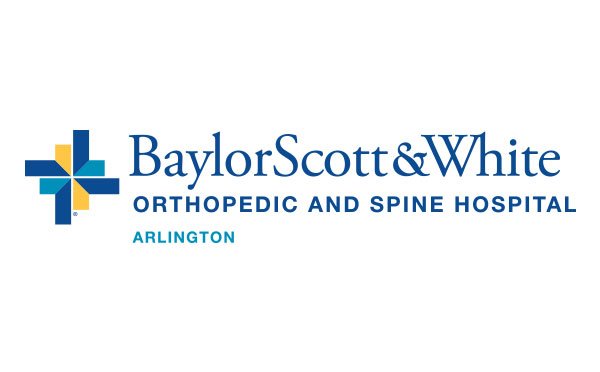 At AOA Midlothian, we treat patients of all ages and provide the families in the Midlothian community with comprehensive orthopedic, sports medicine, and nonoperative quality medical care in a comforting environment. Here we offer pain management, Imaging and a full range of orthopedic and spine care.
About AOA Orthopedic Specialists
AOA Orthopedic Specialists has been providing orthopedic care to the Lone Star State, including the Dallas and Fort Worth area for over 20 years.  AOA is now the largest orthopedic practice in North Texas, serving head to toe orthopedic, spine, sports medicine, and physical therapy needs.
With convenient offices to serve you in Arlington, Mansfield, Irving, Midlothian, Fort Worth, Dallas, and Waxahachie, AOA Orthopedic Specialists can serve all of your Orthopedic needs in the Lone Star State with Precision Orthopedics in Sports Medicine, Spine, Joint Replacement & Reconstruction, Pain Management, Foot & Ankle, Hand, Wrist & Elbow, Imaging, Physical Therapy and state of the art non-operative care. 
Let us help you live life to the fullest today
Leading an active life can be good for both your health and your well being. Orthopedic injuries can happen in a variety of ways, from a sudden injury to ongoing wear and tear on your body, and the result may be anything from a minor inconvenience to major surgery. No matter what's slowing you down, our expert team of doctors, therapists and pain specialists have the advanced technology and techniques to help you quickly and safely embrace the activities you love once again.
READ OUR patient's REVIEWS
AOA
I have been going to see Drs. at this location for years, I trust them with my care and I will continue to refer people to them.