Lumbar Pain
Also known as lower back pain, is often associated with an injury to a muscle (strain) or ligament (sprain) and can greatly inhibit the quality of life for the recipient.  Common causes include improper lifting, poor posture, lack of regular exercise, fracture, ruptured disk, or arthritis.  For mild conditions, ice, rest, and refraining from heavy lift can alleviate most pain and most low back pain can go away within two to four weeks.
For serious conditions, surgical requirements may be necessary.  Patients often notice that with assistance through our Physical therapy and pain relievers can help.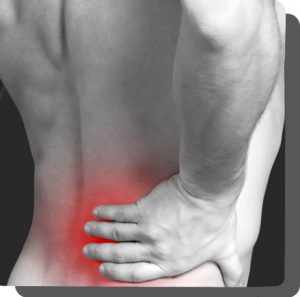 Our team at the TC Spine Center is highly experienced at determining the cause of the pain and the best remedy for helping you regain the highest quality of life possible.. Additionally, AOA prides itself on its comprehensive approach to total patient care and offers physical rehabilitation medicine as well as pain management services.  A broad range of modalities are available to aid our patients in their recovery and their unique needs.
With offices in Arlington, Irving, Mansfield, Midlothian, Cleburne, and Odessa, board-certified teams led by Dr Eric Weiser and Dr. Michael Ramsey can help you assess your lower back needs and develop the best treatment plan available for you.
Lumbar Back Pain, Lower Back Pain- Arlington, TX; Mansfield, TX; Irving, TX; Midlthothian, TX; Cleburne, TX; Dallas, TX; Fort Worth, TX
…